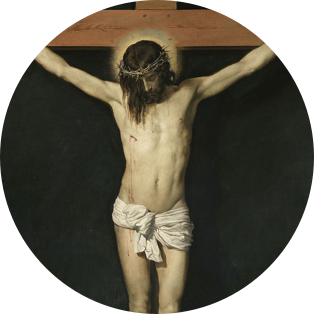 We are Evangelical
We believe in the existence of the triune God, the deity of Jesus Christ, the virgin birth, the substitutionary and vicarious atonement, the physical resurrection of Christ, his promised return, the infallibility and divine authority of the Bible.

We joyfully affirm our unity with those from every tradition and denomination who hold to these fundamentals.

This includes those true believers in Christ who, for whatever reason, find themselves members of denominations or churches with which we might have certain disagreements.
We are Evangelistic
This means we take seriously the "Great Commission," which is "Go and make disciples of all nations." Without compromising the sovereignty of God, we affirm the responsibility of each person to repent and believe in Jesus Christ as Savior and Lord, and our responsibility to extend that invitation as a call to salvation to everyone we can.
We are Reformed
We are connected historically and theologically to the Reformation of the 16th c., and "heirs" of the tradition of Martin Luther, John Calvin, and John Knox.

As Reformed believers, we gladly affirm the responsibility of every person to repent and believe in Jesus; that God, in his electing grace, draws men and women, previously "dead in their sins," to faith in his Son.

We believe in the Reformed distinctive of "justification by grace through faith." This means that God does NOT save us because we have been good, or lived up to standards. Instead, God accepts us a righteous solely because of the work of his Son, Jesus, on our behalf.

Finally, as Reformed believers, we trust the Spirit of God to work progressively in our lives, to shape us more into the image of Jesus Christ. And he will preserve us faithfully until the end.
We are Confessional
We have a written confession of faith, which we believe is a good and accurate summary of the Bible's teaching. Our confession consists of the Westminster Confession of Faith, and the Larger and Shorter Catechisms. We do NOT believe these documents are perfect; they do have their flaws. But we do believe they are carefully worded and trustworthy guides to the Bible's content.
We are Covenantal
We believe that the unifying principle of all Scripture is the one covenant God made with Adam, Noah, Abraham, Moses, David, and finally, in Jesus Christ.

This covenant is God's pledge or bond of his loving loyalty to be our God, and for us to be his own special people.

To say this is to affirm that there has always been one way of salvation, or access to God: faith alone in his Son, Jesus Christ.
We are Kingdom Centered
We believe that the Kingdom of God is not just a future hope, but a present reality. We believe that at his ascension, Jesus entered Heaven to take his seat of authority. But he sent his Spirit to create and maintain his Church on earth, as the place where his authority is respected. We believe that all Christians are in the Kingdom of God. And as members of this Kingdom (family) we are called to be a "sign, instrument, and foretaste" of what God has in store for us.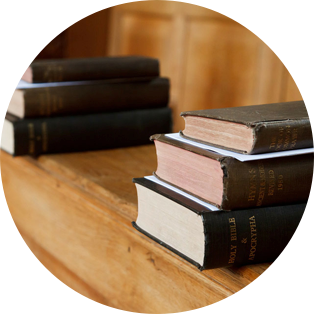 We are Presbyterian
This refers to our church structure, or governance.

Our church is led by qualified and caring presbyters (or, elders).

The name for this joint body of elders is called "session," and they are essentially spiritual coaches for our people. Our pastor is one of these elders.

We are members of the Associate Reformed Presbyterian denomination.
A Final Word about Our Theological Convictions
We are proud to stand firmly on these beliefs. However, we know that we are broken people, still affected deeply by sin. We know that we sometimes get it wrong! We are not by any means perfect. We understand that there are strongly committed followers of Jesus who disagree on this point and that with us. We believe that we can stand side-by-side with our fellow christians in the areas we do agree.
Moreover, joining Hope Church requires holding to only the evangelical distinction listed above. One does not need to agree on all the specifics in order to be a member of Hope Church.